Mass. Memories Road Show:
Chinese Immigrant Experiences
CHSNE is excited to announce that we will be partnering with UMass Boston to hold a Mass. Memories Road Show on Saturday, June 2nd, at the Pao Arts Center in Chinatown, Boston!
The Mass. Memories Road Show (MMRS) is an event-based public history project that digitizes family photos and memories shared by the people of Massachusetts. We do this by working with local communities to organize free public events where residents are invited to bring up to three family photos to be scanned and included in the archives at UMass Boston and online.
Click here to browse images from previous MMRS events
On Saturday, June 2nd, anyone with a personal connection to Chinese immigration to Massachusetts is invited to bring to the Road Show up to three photos that represent themselves, their families and/or their community, whether very recently or generations ago. Any photos are welcome: family reunions, special occasions, snapshots, candids, weddings, military service, etc. Old or new—unframed originals preferred. The photos will be scanned onsite, and the originals immediately returned to their owners. There will also be a video area where individuals can tell a brief story about their photos on camera. Professionals will be on hand from the New England Archivists to advise contributors on how to care for and protect their precious family artifacts.
If you would like to join us on our event coordinating planning, please fill out the following form:
Click here to join the planning committee
A special thanks to the Greater Malden Asian American Coalition (GMAAC), Quincy Asian Resources Inc, the Pao Arts Center—BCNC, and the UMass Boston Archives & Special Collections for their support in organizing this event.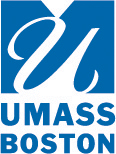 The MMRS is produced by the University Archives & Special Collections Department at the Joseph P. Healey Library, UMass Boston, and is co-sponsored by the Patricia C. Flaherty '81 Endowed Fund. Program made through support from generous community donors.